Dr. Dileep Abdul Razack
Dr. Dileep Abdul Razack is a 'techno-management-intra-entrepreneur' and Cyber Security, Digital Transformation, and Innovation Strategist currently residing in the United Arab Emirates. He comes with his doctorate in business innovation and knowledge management in addition to multiple masters in finance, business information technology, and applied business research. He is a proud Alumni member of IIM Kozhikode(India), SBS Swiss Business School (Switzerland), University of Portsmouth (UK), and other reputed universities. In addition, he has professional qualifications and memberships with the prestigious CEO Institute in Australia, Information System Auditor Control Association (ISACA) in the US, Project Management Institute (PMI) in the US, and Toastmasters International and has taken various leadership roles in their respective local chapters and clubs. In addition to his techno-management career, he is a leadership mentor and coach to youngsters and many business leaders. He is a certified NLP Master practitioner too.

In summary, Dr. Dileep is a thought leader whose career spans 30+ years of which 20+ years in Senior Management roles with various Government and Semi-Government organizations along with his prestigious academic and professional credentials. He has some great business initiatives under his credits which contribute to Greener Environment, Education, and Entertainment. His ambition is to influence, inspire and support young business and community leaders to achieve their dreams.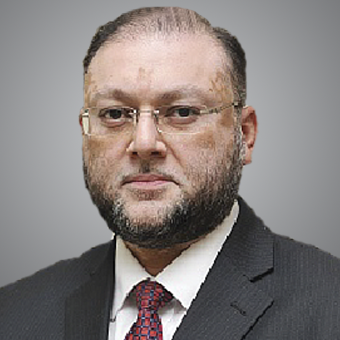 Dr. Syed Farhan Alvi
Primary academic qualification is Bachelors in "Computer Systems Engineering" with post-graduation in "Computer Information Sciences" leading to MBA in Management Information Systems.
Recently acquired DBA (Doctor of Business Administration). Effective track record of excellent skill-set and overall experience of total 18+ years. 11 Years in reflecting systematic approaches, organizing, monitoring, and leading Human Resources Development projects to successful completion.
Got certified from SHRM-SCP from SHRM (USA) 2015. Completed HRBP and HRMP Certification from HRCI in September 2014, Member Society of Human Resources (SHRM), CIPD & AHRI(Australian Human Resource Institute). Also CPP Certified and Associate Member CIPD (Chartered Institute of Personnel & Development and SHL Certified on Job Analysis.
10+ Years of Teaching initially with IBM (South East Asian Wing) on AS 400 System and later with Etisalat Academy for the City & Guilds National Training Program. Have been involved in chapter. Learning delivery, operations and planning for large enterprises for training needs assessments and fulfilling the skills gap. Also key seeker in many local conferences and bespoke member of Society of Human Resources & Management Middle East chapter.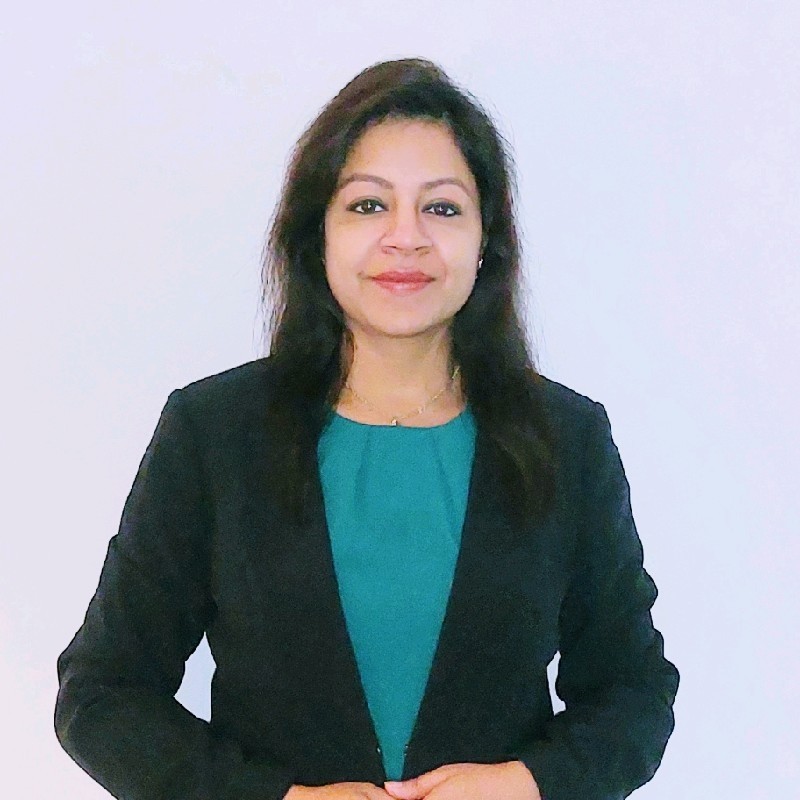 Dr. Kanika Gupta
Dr. Kanika Gupta is an academician and researcher with close to two decades of experience, particularly in online education, accreditations, validations, and internationalization of education. She is currently the Chief Academic Officer of Rushford Business School, Switzerland and the co-founder of the European School of Data Science & Technology, Germany. During her career, she served as Dean and Programme Director of Amity University Online where she lead managing the triple-accredited (AACSB, EFMD and AMBA) Open University, UK program. Besides she led partnerships of validated and franchisee programs of Oxford Brookes University, UK and Concordia Chicago, USA, served as e-learning quality control specialist at EU Business School, Munich, and DBA supervisor at the European University of Luxembourg. She has a very big network of Professors and industry experts worldwide and channelized process of online training and content creation with the Professors.
She travelled extensively and resided in the United States, England, Germany, and India and has been fortunate to experience education system in different countries. Her inquisitiveness, networking skills and quick opportunity evaluation grabbed her to leadership positions very quickly. She now possesses experience in setting up new business schools, managing end-to-end academic programs, and designing quality regulations and cycles, program and curriculum design, assessment and rubric design, outcomes mapping, exam board.
She is a PhD in Finance and possess a certificate of teaching in Higher Education funded by the Ukieri grant facilitated by the Oxford Brookes University, UK. Her research and teaching areas include research methodology, financial management, financial and management accounting, budgeting, financial statements analysis. She loves exploring ways that enhance overall students' experience and enhance achieving their outcomes.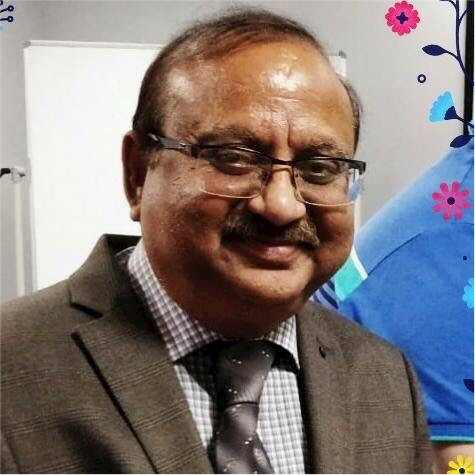 Dr. Ashok Srivastava
Dr. Ashok Kumar Srivastava completed his Masters in Commerce & Management from University of Allahabad, India, in 1978 and Doctoral Degree in Management from same University in 1986.  He has done his Post-Doctoral work in the area of Social Marketing from Indian Institute of Management, Ahmedabad, India.
Dr. Srivastava has four decades of experience in management teaching, administration, training, research, and consultancy in universities and reputed management institutions in India and abroad. He was Associate Professor & Head in Department of Management in Birla Institute of Technology, Ranchi (1993-94), Officiating Director in Center for Management Development, Modinagar (1994-95), Program Controller of I year PG program in Amity Business School, Noida (1995-96), Professor & Head of department of Business & Management Studies in Skyline College, UAE, (1996-2008), Head of Students services at Heriot Watt University Dubai ( 2008-2010), Dean, Safeer Academic Services ( 2010-12) and University Secretary and Registrar at Global College Malta (2012 – 2018). Currently, Dr. Srivastava is working as freelance teacher, trainer and educational consultant in Malta.
Dr Srivastava conducted management development programs and in-house company training programs for various levels of executives in India, UAE and Malta. Dr. Srivastava is a certified management trainer from HumaNext; a US based premier management training and consultancy organization. He has published one book and 16 research papers in reputed journals. His specialization area is Marketing, Human Resource Management and Managerial Communication (including self-communication).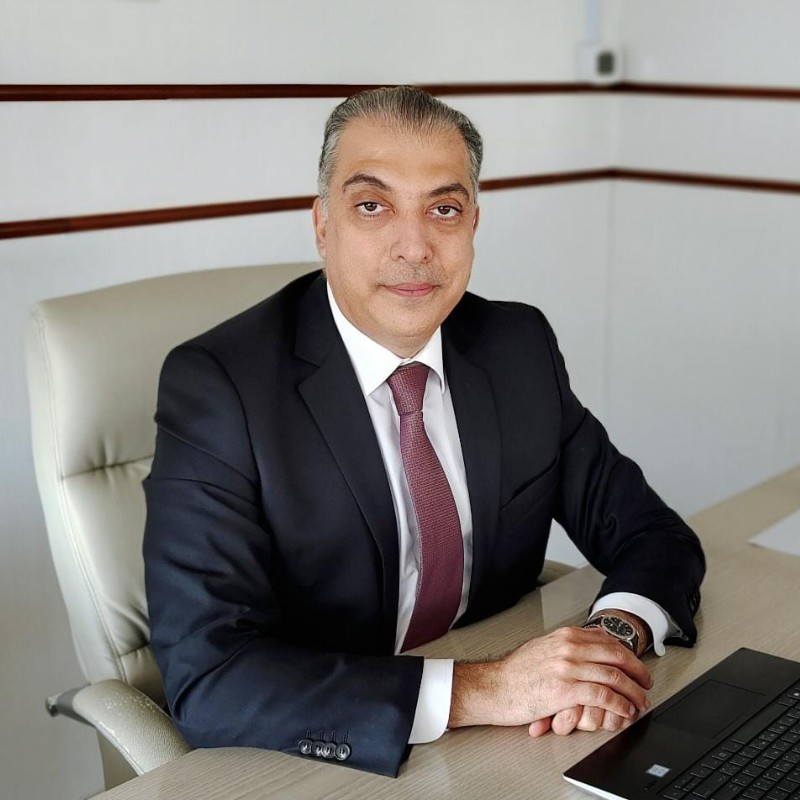 Dr. Iskandar Deeb
Graduated as an Electrical Engineer in June 1991. In Feb 2001, he started his own company – Interactive Insurance Brokers, and slowly built the team, culture, organizational values, quality system, and portfolio. Completed his MBA and DBA with SBS Swiss Business School in 2018-2023 period. During 32 years of professional experience, he gained extensive experience in Sales, Training, Insurance Technicalities, Customer Service, and Leadership. In 2023, he started working as an Adjunct professor (part-time) at the American University in Dubai (AUD), teaching management courses for BBA, MBA, and EMBA students; this experience has been exhausting but genuinely rewarding.