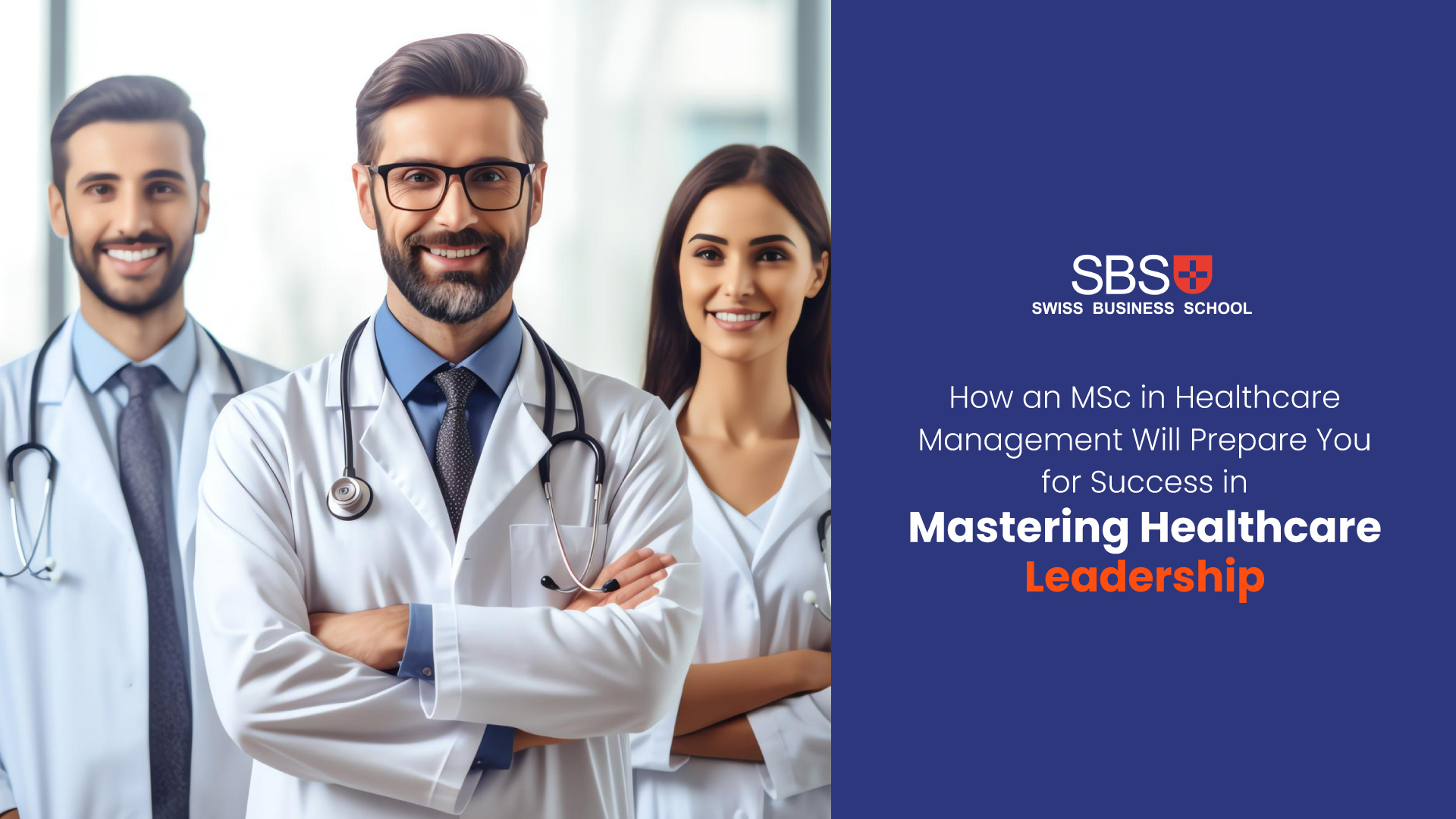 Introduction:
The healthcare sector is rapidly changing, which both opportunities and difficulties for professionals looking to have a significant influence. It has become clear that the Master of Science in Healthcare Management (MSHM) program is essential for giving people the knowledge and abilities they need to successfully negotiate this challenging environment. In this in-depth article, we will examine the broad range of the MSHM degree, delve into the career options it provides, and talk about its future in a healthcare ecosystem that is constantly changing.
The historical history of healthcare management as a topic of study is traced in "The Evolution of Healthcare Management."
examining the elements that are causing healthcare management to become more and more important in contemporary healthcare companies.
Recognizing the part the MSHM degree plays in equipping professionals to take on new challenges in the sector.
Examining the fundamental elements of an MSHM program, such as healthcare finance, operations management, and strategic leadership, is known as "unpacking the curriculum."
showcasing how the degree is interdisciplinary, combining concepts from business, public health, ethics, and information systems.
presenting real-world case studies and chances for hands-on learning that combine theory and practice.
Opportunities for Careers in Healthcare Management
a list of the many employment options open to MSHM graduates, including hospital management, healthcare consultancy, healthcare technology, and healthcare policy.
assessing the need for healthcare management experts across a range of industries, including as hospitals, pharmaceutical firms, insurance providers, and governmental organizations.
showcasing the accomplishments of MSHM graduates who have significantly impacted their areas.
Embracing Technological Advancements: Examining how digital innovation and technology will influence healthcare administration in the future.
examining the effects of new developments on the provision of healthcare, such as telemedicine, electronic health records, artificial intelligence, and data analytics.
demonstrating how MSHM programs give students the knowledge and skills they need to use technology for better healthcare outcomes.
Addressing Healthcare Challenges: Examining the intricate problems that the healthcare sector is currently dealing with, including cost control, quality enhancement, patient-centered treatment, and healthcare inequities.
examining the strategic planning, policy creation, and process improvement skills MSHM graduates will need to meet these challenges.
examining the part MSHM experts play in promoting innovation and putting evidence-based strategies into practice to improve healthcare delivery.
International perspectives on healthcare administration:
investigating the reach of healthcare management internationally and the growing interconnection of healthcare systems globally.
examining the potential and difficulties involved in administering healthcare in various political, social, and cultural contexts.
demonstrating instances of MSHM alumni making a global impact through international partnerships and projects.
Future Outlook and Trends:
recognizing new trends in healthcare administration, such as population health management, value-based care, and customized medicine.
examining how healthcare managers' duties and responsibilities have changed in response to shifting funding methods and legislative changes.
speculating on the MSHM degree's potential to change the healthcare industry and its future trajectory.
To sum up, those who want to lead the healthcare sector need to complete the Master of Science in Healthcare Management degree. Graduates of the MSHM program are well-positioned to generate transformative change and enhance healthcare outcomes because to their comprehensive breadth, which includes strategic decision-making, operational excellence, and the integration of technology. The MSHM degree will be crucial in providing individuals with the abilities and information required to successfully traverse the intricacies of the industry and influence its future as the healthcare landscape continues to change.