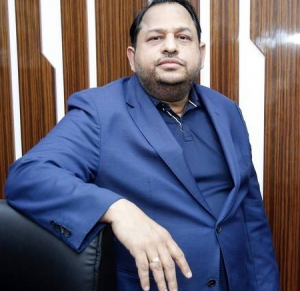 Al Tareeqah Management Studies is a one-stop solution to upgrade your credentials in managerial skills.
Dr. Hemant Kumar, President and CEO of Al Tareeqah Management Studies, is a professional par-excellence, and is quite passionate as a teacher and management guru. He has led from the front in setting up one of the most innovative management studies institutions for working professionals and students, which enjoys international accreditation.
He believes in the importance of higher education, and has tailor-made plans for everyone at his prestigious institute. Al Tareeqah Management Studies main campus is in Ras Al Khaimah, and there are arrangements for short-term courses in Dubai, as well.
To this day, more than 6,000 students have graduated from Al Tareeqah Management Studies (ATMS), which draws its faculty from reputed overseas institutions and well-groomed professionals here in the UAE. ATMS also has 'flying faculty' from London, for various managerial subjects.
Dr. Kumar says 'flexibility and affordability' are the canons of his institute, which make it an indispensable choice for people who want to pursue higher education while being at work. He says, "This is why we come up with flexible payment plans, and our intention is to ensure that our wards are taken care of in their pursuit for higher education."